We don't need to tell you that everything's bigger in Texas because you probably already know that. With so many businesses, both small and large, planting their boots in the Lone Star State, it's important to know you have a company that can assist with the logistical storage and shipping needs of your business.
At LGI Transport, LLC, we are a leading supplier of both new and used shipping containers for sale in TX. Our customers use our shipping and storage containers for a variety of different reasons. Regardless of purpose, no company understands more than we do that you need high-quality and durable containers to provide the most protection for your cargo and that's just what we offer.
As a leader in the shipping container industry, we make sure to go above and beyond for our customers, no matter where they are located. We offer many different options for you to personally choose the shipping container that best fits your needs.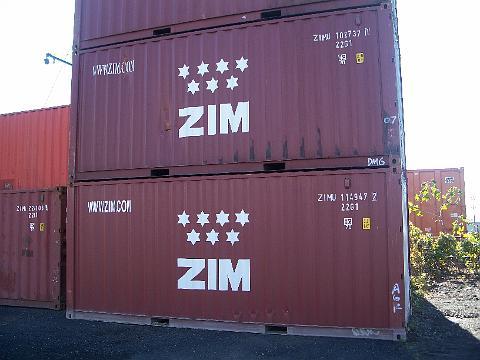 Interested in making modifications or upgrades to your unit? We can make that happen for you. We are able to customize our used shipping containers for sale in TX until you are completely satisfied.
Some of the customizations we can make to your storage unit include things like adding roll-up doors, windows, electric, and ventilation. We work with our customers on a personal basis to make sure we understand how they want the customizations done.
Our windows are made from proven shatterproof material, helping you avoid damage during the loading and unpacking process. It's our goal to make sure you have superior protection throughout the entire transport of your materials, and our modifications reinforce the security and efficiency of the container.
You'll never have to question if our used storage containers for sale in TX are up to code, as all of our units meet the regulations for hassle-free shipping and the highest level of security.
Variety and Options to Meet Your Storage and Shipping Requirements
We strive to deliver the best service at some of the lowest prices you'll find around. The used shipping containers for sale that we offer are available in two different sizes: 20 feet long and 40 feet long.
Our 20-foot containers will generally be placed on large job sites and can be used for commercial storage. With its small size in length, these containers deliver optimal convenience for your application.
Our 40-foot containers are suited best for rural and industrial storage, perfect for when you are desperate for a little extra space. Whether you're simply moving your office supplies, transporting furnishings, or shipping vehicles, the size of our used shipping containers for sale in TX ensure that your materials will remain safe and secure.
If your business needs to find a solution to its shipping and storage needs, LGI Transport, LLC is company you can count on. Contact us today to receive a free estimate to see just how much our cargo containers for sale will cost you.