Having to take care of the shipping and storage logistics of your business in Michigan is no simple task. Searching to find the right company to help you along the way can also bring about equally difficult challenges. The easiest way to alleviate the hassle of finding the right cargo container for sale in MI is by using LGI Transport, LLC for all of your logistical needs.
If you operate a business, you want to make sure the products you buy for your company are top of the line. That's why business owners all throughout the state use us as their dealer for cargo containers for sale in MI. At LGI Transport, LLC, we offer high-quality, sturdy, weather resistant cargo containers, which provide the perfect solution to your needs. As the leading supplier of cargo and storage containers, we make our services incredibly convenient for our customers by customizing and modifying accessories for each container to meet their specific requests.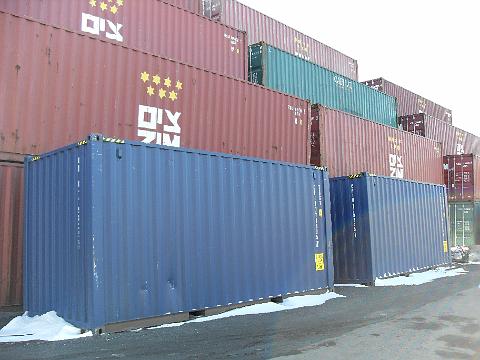 The cargo containers for sale in MI that we sell and rent are available to individuals, shipping companies, and other commercial business throughout Michigan who are looking for an ideal solution to transport goods and materials. Whether you are trying to ship or transport large items like vehicles or boats, or you need extra storage space while you unclutter your home or office, we have the cargo container for you.
Our cargo containers are constructed and come with features that provide customers with complete satisfaction, giving them added confidence that their goods and materials will be secure and protected throughout the entire transport. We have two sizes available for our cargo containers: 20-foot and 40-foot.
If you're someone who likes to be in control of things, that's no problem when you use our products at LGI Transport, LLC. You can personally select the container that is the perfect fit for your needs. We work with our customers on a personal basis, establishing long-lasting relationships. This makes it easier for customers to communicate about any modifications or upgrades they wish to make down the road. People all throughout Michigan rely on our team at LGI Transport, LLC to deliver well maintained and high-quality new and used cargo containers for sale and rent. Our containers are the safest and most efficient containers in the industry.
Custom Cargo Containers to Best Match Your Requirements
By trusting LGI Transport, LLC with all of your storage and cargo, you will receive a customer service experience that is unmatched by the competition. From customizing your cargo container to include durable and sturdy roll-up doors, shatterproof windows, electrical connections and more, we have you covered.
Our number one goal is to make sure you receive the best possible solution for your storage and transport needs. We're able to install weather-resistant plugs to ensure your cargo is safe throughout the entirety of the trip.
We offer expedient delivery and personalized service to deliver you affordable and quality units throughout the whole state of Michigan. Contact us today to inquire about a free estimate.