We have so many steel shipping containers for sale in PA and around the United States because there are so many different uses for these glorious metal boxes. From moving stuff from one place to another, to securely storing things in one place for extended periods of time — shipping and storage containers are a crucial component of the industrialized world. Check out this infographic, then continue reading for interesting insight into the many uses for shipping and storage containers.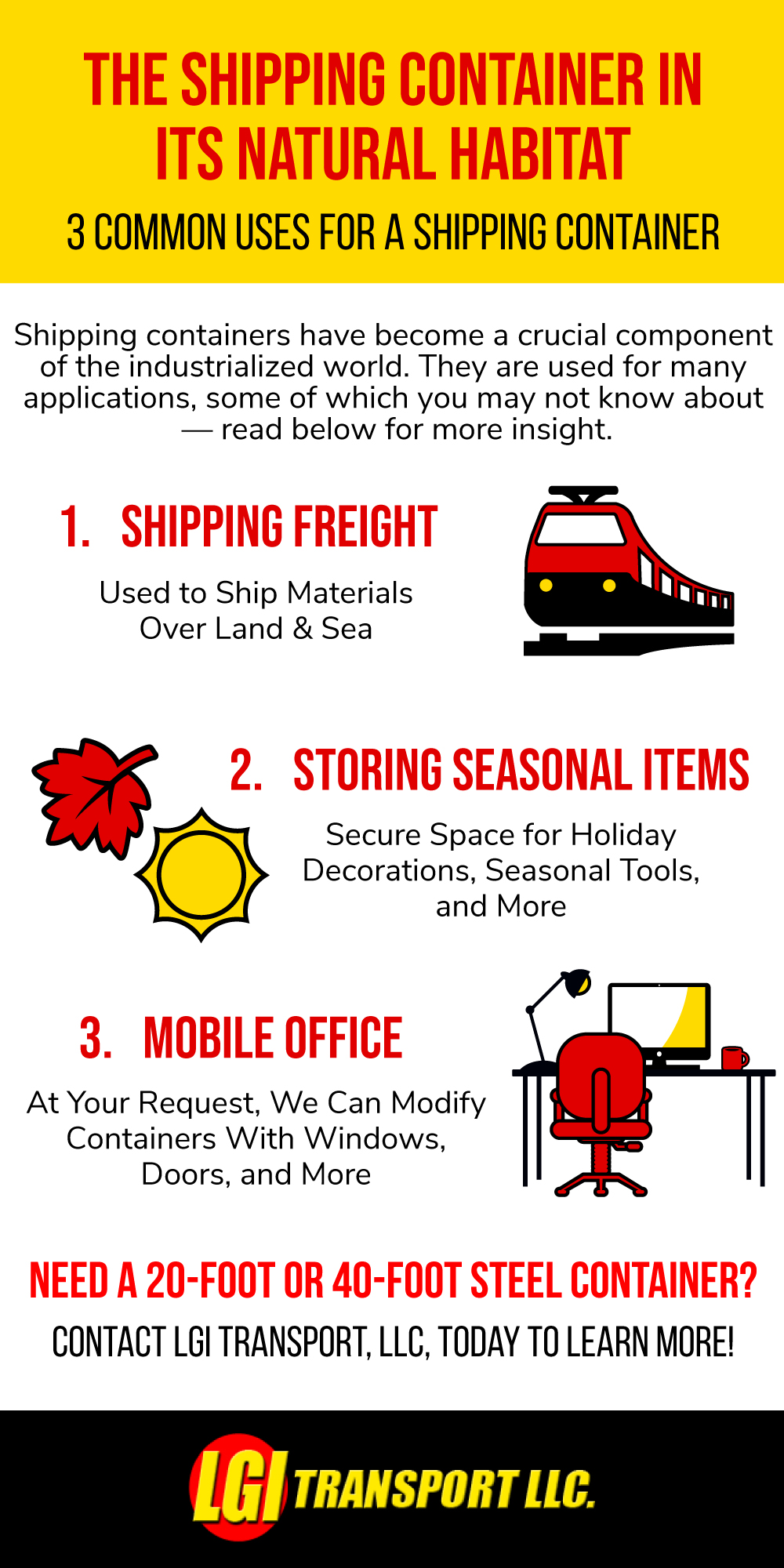 Shipping Products & Materials
The most popular application for our containers just so happens to be freight-related. If you are in the business of moving large quantities of products or materials long distances, then you will want to learn more about our excellent deals on shipping containers. Our containers provide you with a sturdy, secure, and safe place to store your freight while it's shipped across state or international boundaries. 
Storing Seasonal Supplies & Old Stuff
Even if you aren't in the trucking business, you probably need a place to store seasonal items and old junk, right? Good news: our shipping containers double as storage containers, which means you can use them as on-site storage space for your business or home! You can store holiday decorations, seasonal equipment for cold and warm weather, and anything else you only use a few months out of the year, in one of our superb storage containers. 
Modified Storage Containers
If you thought our containers were only meant for storing inanimate objects, think again. At your request, we can modify one of our storage containers for you by installing windows, doors, roll-up doors, or anything else you need for a customized mobile office-space. Just let us know what the office will be used for, and we'll take care of the rest!
Order Your Containers Today
At LGI Transport, we offer metal shipping containers for sale in NJ and throughout the entire United States, and we offer leasing options to learn more. If you have the space for it, we can deliver a 20-foot or 40-foot container directly to your location. Contact us today to learn more about our exclusive shipping container offerings!