At LGI Transport, LLC, our cargo containers for sale present many options and uses. From ground-level storage, transportation of goods and freight, or modular offices for commercial applications, our options and varieties meet your needs.
Not everyone has the same requirements and uses for their cargo containers in Maryland. With our focus on customer service and communication, you can personally select your unit in the size and configuration you see fit.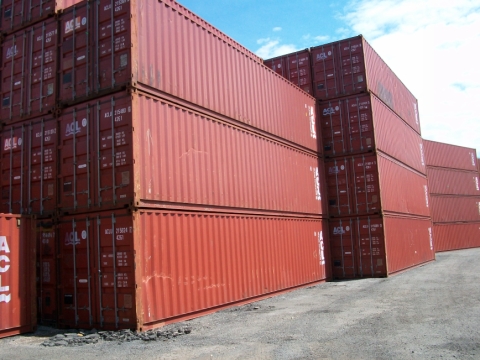 We are a leading supplier and have one of the largest selections of storage cargo containers for sale. Our units are ideal when you need to transfer or ship items in bulk, or large objects that need to be stored. Constructed with the highest quality of material, you can be confident you're receiving the sturdiest, safest, and most secure units.
Our used cargo containers for sale are well-maintained with regular upkeep to ensure quality. We present many options to ensure you're able to receive a solution no matter your budget. Inquire about 20-foot or 40-foot containers depending on the storage area required.
Custom & Modified Solutions
Rely on LGI Transport, LLC to provide you with a full-service solution and personalized experience. We offer customized accessories to meet your needs. From shatterproof windows and roll-up doors, we modify the unit to meet your wishes. You'll receive superior protection as you stock the container, knowing that all materials and goods will be secure during shipment.
Add plugs onto the unit that ensure it is weather resistant. This assures that no matter the condition experienced during transport, your unit will remain secure. Our goal is to provide the lowest prices and the most durable equipment for sale. Once you've purchased and realize that you'd like additional modifications, we'll add value and further modify your container when you need us.
Are you looking to buy cargo containers for sale in Maryland? Let us deliver you the perfect solution. Contact us today to request a free quote. We strive to create a positive experience, delivering a reliable container for your satisfaction.